FREQUENTLY ASKED QUESTION
Answering before questioning
Answering before questioning
FREQUENTLY ASKED QUESTION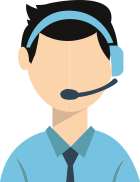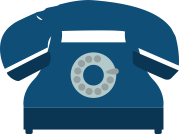 We are urgently looking for lots of work, so will charge very competitive prices for very high-end work. Our support is personal and individual to every client. In that case we don't have much time for answering Frequently Asked Questions (FAQs). So, please be kind to browse this page, if you found nothing at here . then please leave a question on the right message box and contact us directly via
https://axault.com/contact
.
Our work is up to date with latest technologies and systems. We build modern & unique websites which are always optimized for mobiles and tablets.
How do I pay?
Card Payment
Most of our services and product you can buy here at https://axault.com/pricing via paying through our online payment gateway ( Powered by Payehere.lk)
Local banking (Sri Lankan Rupees aka LKR)
In addition You can pay by Wire-Transfer(Bank deposit), Cheque (Cheques should be drawan in favor of Axault Systems and crossed), or Cash. We require 40% deposit upfront before any work is done, and the remaining balance at the end (Before the Deployment/Handover). Once research, resources allocated or design work has commenced on a project, this deposit is non-refundable(after 24hours).
Please note: 'OPW' package is agreed to pay the total amount in advanced . it is LKR 19500/-
Will I get progress updates?
You will get a website demo link as well as progress updates by weekly. It includes 4 phases
Phase I – Layout demo (Free)
Phase II – Functional demo (40% of T0tal)
Phase III – Functional site (40% of Total)
Phase IV – Deployment (Complete Payment)
What is the demo time?
After the deposit is made, you will receive a design proposal within 24 to 72 hours. This time called demo time
How do I get an exact quote?
You can fill out
these forms
, or send us an email at
info@axault.com
(with the subject "
Quote !important
"). Try to include as much detail as possible, along with examples that may help illustrate your ideas.
Can I get help for one time?
Of course, you can.
Our minimum rate is Rs. 1500 for any given task, no matter how short or small it is.
However, If you really need it again and again, we recommend you to buy our webmaster package
What do I need to provide to get started?
Anything that helps us complete the web design requirements. Mainly you must submit our completed DataForm(download here), Additionally It can be your Company profile, photos, content, logo source file, example of sites you like, About , CEO Message,long and brief description about your services and product,  or it can be domain dns manage privilages/ hosting panel login information etc. more info please contact Axault Team
Why should I hire Axault?
It's a good question, Why don't you hire us,
We are professional, reliable, and get the job done well. We don't show you the website design proposal unless we are proud of it. Our expertise will help your company achieve the results you desire. Our customer service is rated as exceptional, and you will find out why when you contact us!
If it's not your expected answer, Feel Free to contact Axault Team
NOTE: If you have any custom requirement kindly let us know, our customer experience team is available on (+94)11 3640155 / (+94)78 98 51 606 and we will be happy to assist you further in requirement.